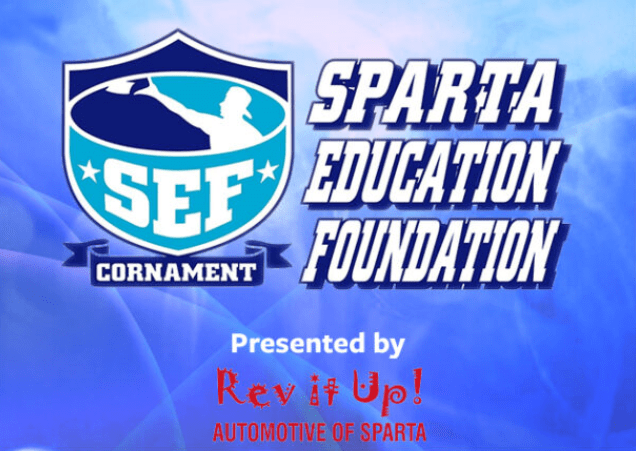 $50 PER TEAM OF 2
Music by DJ
SUNDAY, JUNE 12, 2022
10:00 AM – 3:00 PM / Bags fly at 11
PROCEEDS TO BENEFIT SPARTA EDUCATION FOUNDATION
Please be sure you read and understand
the following before registering
Pre-registration is a must. Space is limited so register ASAP! Registration will close once we reach our maximum number of teams.
This is a double elimination tournament with teams of 2.
To be eligible for the cash prize, one team member must be 18 years or older. NJ law prohibits anyone under 18 to receive a cash prize. For teams with two members under 18, the prize will be a cornhole board set.
Sign-in/Registration begins at 10 a.m. on Sun., June 12 and all teams must be checked in by 10:45 a.m. to allow time to finalize the brackets. Bags will fly at 11 a.m.
All boards and bags will be provided and set up for you. NO OUTSIDE BAGS PERMITTED.
Food can be ordered to the tournament from many of our local restaurants. Coolers with food are welcome.
Feel free to bring your own beach chairs, towels, SPF, umbrellas, pop-up tents, etc. to make yourself comfortable throughout the day.
Please download the Scoreholio app on your phone if you want updated scoring and push notifications during the event. The app can also be used for checking in with a QR code.
RAFFLE AND 50/50
We will be raffling off custom made Cornhole boards. We also will be selling tickets for a 50/50 the day of the event. Tickets can be purchased at the registration tables.
Follow Along on Instagram @SPARTAEDUCATIONFOUNDATION